Fun With Faux: DIY Marley Twist Hair Tutorials
Last week, I shared with you my new appreciation for synthetic hair pieces and temporary extensions, in a blog entitled Fun with Faux: 3 DIY Protective Style Tutorials, Using Synthetic Hair. Today I'm going to show you how to install a specific type of extension based style, Marley Twists.
*source: static.ebony.com
So What are Marley Twists? Marley twists are called such because this look requires a specific kind of hair extension, known as curly Marley Hair. This is a more curly texture of synthetic hair.
*source: madamenoire.com, styleblazer.com
Natural styles with Marley hair are similar to your typical two-strand twist, except rather than just twisting your own hair all the way through from root to tip, you will simultaneously weave in a section of your synthetic Marley Hair, as you twist.
*source: madamenoire.com, styleblazer.com
*source: static.ebony.com
*source: online.wsj.com
How Much Is Marley Hair?
Yes, it is possible to get your Marley Twists installed by a professional stylist, but keep in mind the cost of this process is contingent on your hair's length and thickness. Going to a professional hairstylist for Marley Twists can cost anywhere between $100.00 and $175.00, and can take up a lot of time in your day. This is why I would suggest going the DIY route, as the bags of hair costs roughly between $5.00 to $8.00 each, so it is a much better deal. While first time installs may require some patience, but once you get a good rhythm, you will be whipping through your hair in no time. If you are really apprehensive about styling your own hair, there is no shame in going to a stylist a few times, and carefully studying their Marley making techniques. However, you can also find detailed instructions in this incredibly helpful tutorial for installing Marley Hair, from the madamenoire.com sister site, styleblazer.com. Check it out right here!
How To Do A Marley Twist
*source: madamenoire.com, styleblazer.com
The objective of Marley Twists is to not only stylish, but it is also considered a protective style. In order words, if you have been habitually blow drying, flat ironing, or chemically treating your curls, a good protective style is like rehab for your hair. It's will help lock in moisture, replenish your hair with natural oils, and restoring your hair's sheen will reduce frizz, increase your hair's growth, and improve your overall hair health. It also protects your natural curls from harmful, sometimes unavoidable, environmental elements that deplete your hair of its natural moisture and sheen. If the DIY and functionality as a protective style are what appeals most to you about Marley Twists, then I suggest making thick twists. The thicker you decide to make your twists, the less time it will take for you to do your own hair. Also, thin twists can be very pretty, but an excessive amount of thin Marley Twists can be heavier for the head, leaving you vulnerable to too tight of twists. When a twist is too tight, it is pulling on your root and that causes breakage. When your Marleys feel too tight or if spots on your scalp are looking bumpy… stop, unravel, and start over! Thicker twists may require more touch-ups over time, but also less weight on your roots and scalp. Wrap your head with a silk scarf before bed, or sleep on a silken pillowcase, to simplify your morning touch-ups.
Can I still do other styles with my Marley Twists in?
*source: thirstyroots.com
Yes! Of course! That is the best part! Marley Twists are much more flexible than other variations of braids, making them much easier to manipulate and style! Marley Hair also comes in a variety of colors, giving you more freedom to experiment with a variety of looks. Check out this other video from the madamenoire.com sister site, styleblazer.com, for a tutorial on styling your Marley Twists.
*source: madamenoire.com, styleblazer.com
So don't let dry winter weather wreak havoc on your lovely locks! With a little help from Miss Jessie's and some protective styling know how you are sure to keep that natural hair fresh and fierce!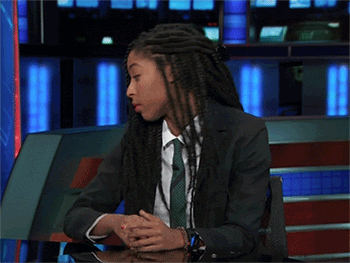 *source: autostraddle.com
---