Fight Frizz: 5 Miss Jessie's Products for Combating the Humidity
For the last few days, it's really started to feel like Spring here in New York City. Everyone is slowly pushing their Winter jackets to the back of the closet and dresses are making a great return. It seems like overnight ladies just abandoned their Protective Styles to let their curls and coils make their Spring début. Spring is in the air and it's got us all excited.
Source: Tumblr
But there's this little phrase we all know: 'April showers bring May flowers' and with April showers also brings our curl's worst nightmare: humidity. Nothing deserves a bigger side-eye than walking out the house with your twist strand twist popping only for you to look like a complete frizz ball by the time you get to work - even if you were only outside for... like a minute. Humidity is not a laughing matter when one is on the pursuit of fierceness. In a perfect world, frizz would completely be eliminated. Since nothing is perfect, the most we can do is tame those out-of-control curls. When it comes to keeping that frizz in check, Miss Jessie's has got you covered. Recommended below are our top 4 products to use this season to keep that frizz under control. 
 Coily Custard, $14 Coily Custard is excellent for transforming your frizzy 'fros into loose moisturized curls. Coily Custard is a slippery emulsion that coats each frizzy strand with a dose of super moisture and shine that enhances and defines your curl pattern, reduces frizz and fights curl shrinkage.
Transitioner's Magic, $22 for 8.5oz Transitioner's Magic is an innovative and phthalate-free hair elixir that will moisturize your new growth, revive and coat your relaxed hair as well as fight frizz and prevent curl shrinkage by acting as a styler and a leave-in conditioner.
MultiCultural Curls, $16 MultiCultural Curls gives your curls uniformity and manageability while at the same time fights frizz and adds just the right amount of super soft hold.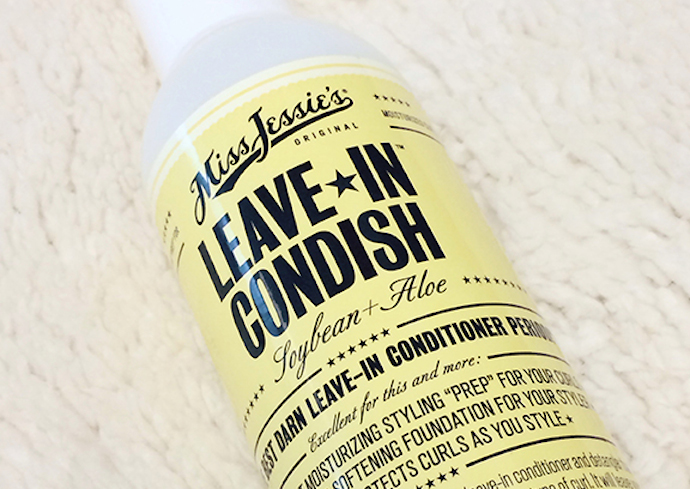 Source: CurlsUnderstood.com
Leave In Condish, $11 for 8oz. Leave-In Condish is a lightweight leave-in conditioner and detangled that acts as the ultimate frizz fighter and moisturizer for wavy, tight curly or transitioner's hair.
Super Sweetback Treatment, $14 for 8oz. Miss Jessie's Super Sweetback Treatment is an essential treatment for naturals as it helps achieve a frizz-free, more manageable, elongated curl.
Alright, now go forth and be fabulous this Spring.
Don't forget, we're days away from the release of Miss Jessie's: Creating A Successful Business from Scratch, Naturally. On April 14, Miss Jessie's provides an honest look into the life and life lessons of the woman behind the brand. If you pre-order the book by midnight EST on April 13, you're eligible to receive a free Miss Jessie's t-shirt.
---