10 Ways Miss Jessie's Made History
Though you probably know Miss Jessie's caters exclusively to all textures of wavy, curly, kinky, and coily hair, as a brand, Miss Jessie's has revolutionized the natural hair care movement, with groundbreaking, innovative products originated by company co-founders, Miko and Titi Branch. Here are 10 ways Miss Jessie's established itself as an innovative, original success, making history... or should I say, hair-story.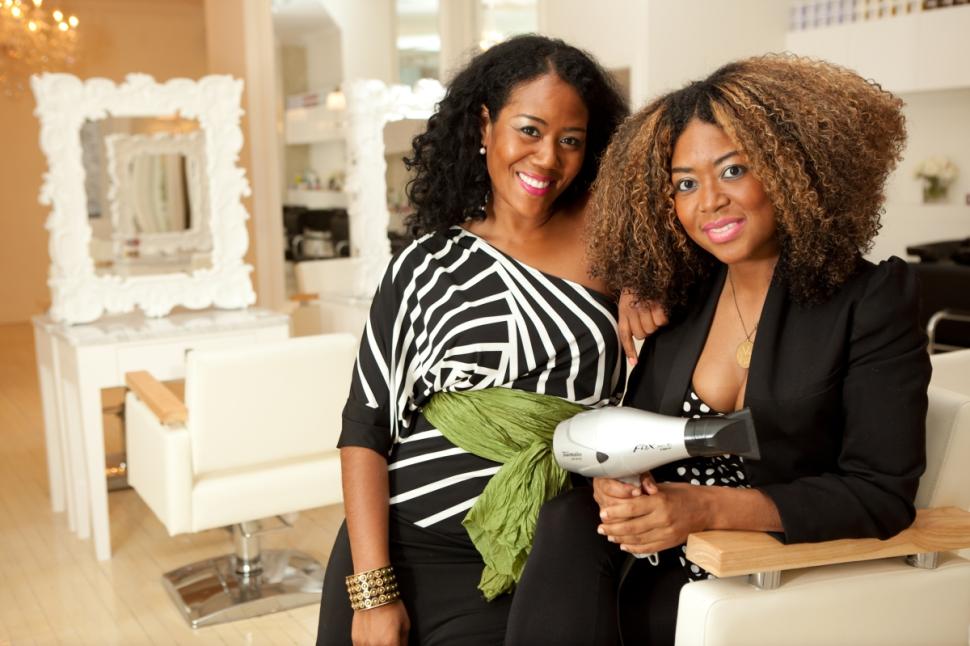 Source: HuffingtonPost.com
1. Miss Jessie's is truly a family business. Titi and Miko Branch are sisters, only 15 months apart, and grew up on the outer boroughs of New York City. The company's namesake is also derived from their paternal grandmother, Jessie Mae Pittman, who's independence, resourcefulness, and "tell-it-like-it-is" attitude, greatly influenced Miko and Titi while they were growing up.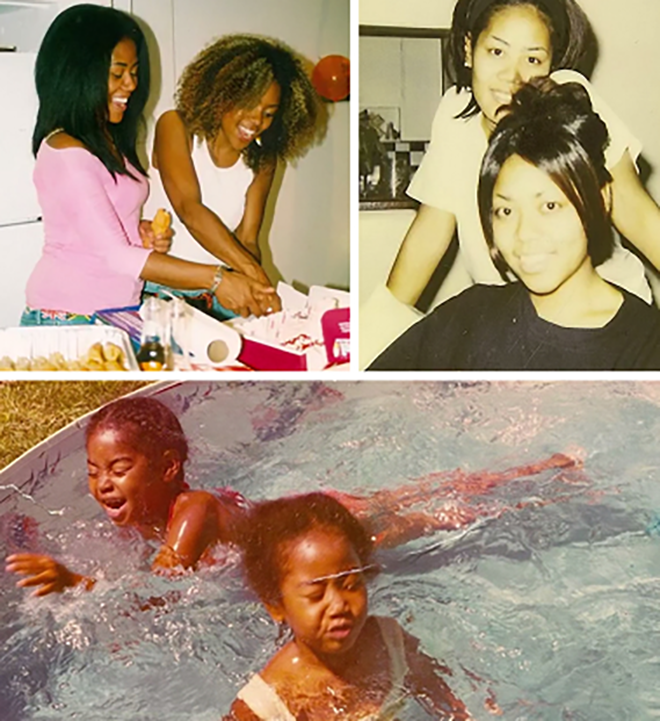 Source: youtube.com via madamenoire.com
2. The first Miss Jessie's product was not created in a factory or laboratory, but this formula for Miss Jessie's was actually whipped up in the kitchen of their Bed Stuy brownstone, Miko and Titi shared together. This invention is now known as Miss Jessie's infamous Curly Pudding.
3. Miko and Titi were amongst the first handful of innovative businesses to leverage the internet, as an effective marketing strategy. They creatively utilized the burgeoning popularity of social media in the early 2000s, using it as a resource to showcase "Before" and "After" images of naturally curly customers, wearing their original products.
4. Miss Jessie's Stretch Silkening Creme was the first curl souffé ever created.
5. Miss Jessie's Baby Buttercreme was the first moisturizing creme to also double as a natural hair styler.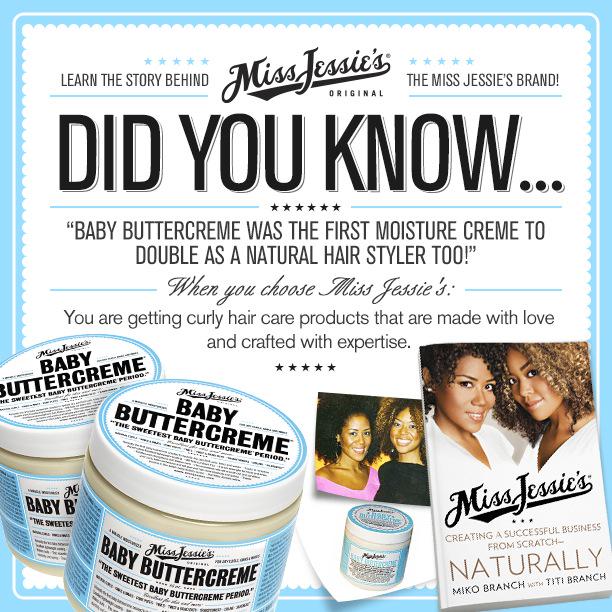 Source: Instagram, @Miss_Jessies
6. Miss Jessie's MultiCultural Curls is the first styling lotion specifically designed to cater towards the diverse variation of curl textures, which culminate into one's curl pattern.
7. In addition to being a curl expert, hairstylist, and CEO and co-founder of Miss Jessie's, Miko Branch is now a bestselling author of Miss Jessie's: Creating a Successful Business from Scratch, Naturally.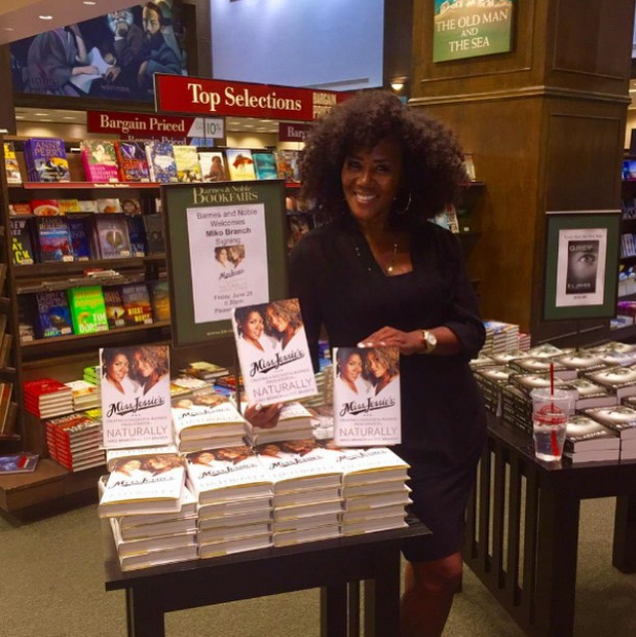 Source: Instagram, @Miss_Jessies
8. Miss Jessie's: Creating a Successful Business from Scratch, Naturally, exemplifies Miko and Titi's ingenuity, as this book is a unique combination of a personal memoir, a business guide, and even contains helpful beauty and hair tips and advice.
9. Titi and Miko Branch are the ultimate salon-trepreneurs, and even after their products made their way into major retailers like Target and Wal-Mart, the sisters continued to style hair in the Miss Jessie's Salon and Curl Bar.
10. Personal and professional integrity are things Miko and Titi hold in the highest regard, and though they are both strong-willed, no-nonsense businesswomen, they also are kind-hearted, selfless, generous spirits. Watch as Leola Anifowoshe of Nzuri Haircare and Wellness elaborates on this subject.
source: youtube.com, user:
Miss Jessie's These are only a few of the reasons why Miss Jessie's is truly an original brand, and hands down, the proven expert in all things curly. For more information about Miss Jessie's innovations, check out the website to try these amazing products, schedule a salon appointment, and order a copy of Miss Jessie's: Creating a Successful Business from Scratch- Naturally today!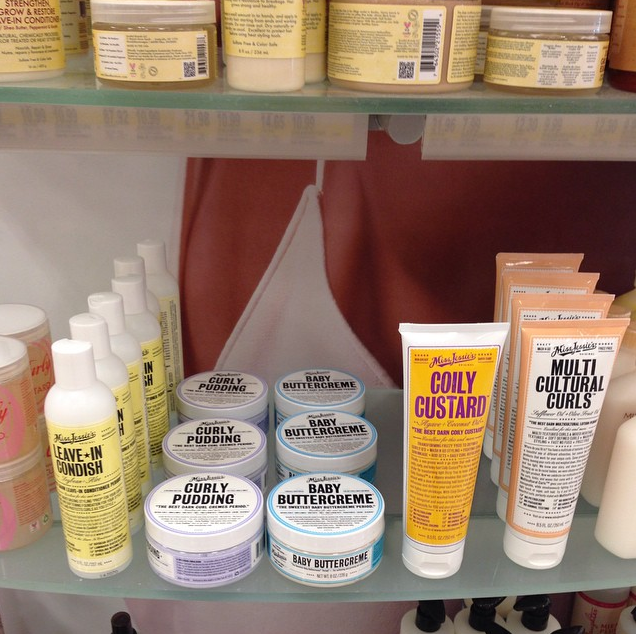 Source: Instagram, @Miss_Jessies
Sources: 1 | 2 | 3 | 4 | 5 | 6 | 7 | 8
Branch, Miko, and Titi Branch. Miss Jessie's: Creating a Successful Business from Scratch-Naturally. New York: Amistad, an Imprint of HarperCollins, 2015. Print.
---