HAPPY #TBT : Miko & Titi Branch Help Create a Look Inspired by Curly Celeb Tracee Ellis Ross, for Cocoa Fab TV
Happy #TBT Curly Queens! You know how I always love sharing the latest and greatest tips and tutorials for all your styling needs- from hair to fashion to you're your beauty routine. Beauty Talk is all about making sure your look is always on point, because looking good on the outside will only further enhance your inner beauty and help you radiate with confidence.
In my search for an effective styling tutorial this week, I managed to uncover this incredible guided makeover gem from 2013 by CocoaFab.com, for Cocoafab TV, featuring none other than our favorite curl experts, Miss Jessie's very own Miko and Titi Branch. Using the elegant setting of the Miss Jessie's Salon and Curl Bar, in Manhattan's posh SoHo neighborhood, host and style expert, Daisy Lewellyn, guides beautiful and busy entrepreneur, Daphne, through a fully stylized makeover, inspired by actress, comedian, and chic curlista, Tracee Ellis Ross.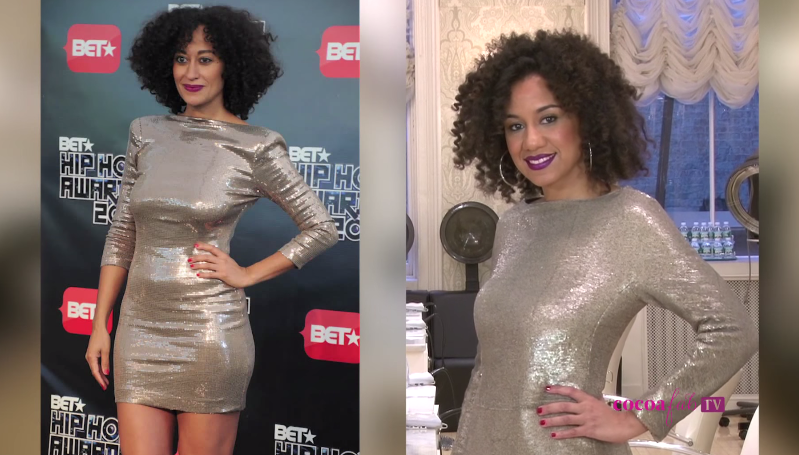 Source: YouTube.com, User: Cocoa Fab
Using Miss Jessie's Pillow Soft Curls and a Velvet Twist, a variation of a two-strand twist, Miko and Titi emulate Tracee Ellis Ros´s beautiful curl pattern of soft, big, fluffy, curls that really pop! Quick and easy, this styling technique is perfect for the natural gal on the go! Daphne's fabulous look is then rounded out with the help of makeup artist to the stars, Shenelle Mays, upgrading Daphne to star style status.
Star Style #7: Get Tracee Ellis Ros´s Natural Hair Makeover
source: youtube.com, user: Cocoa Fab (for CocoaFab TV)
For more info about this tutorial.
Though a throwback video from 2013, Tracee's natural, subtle, classic chic and will never go out of style!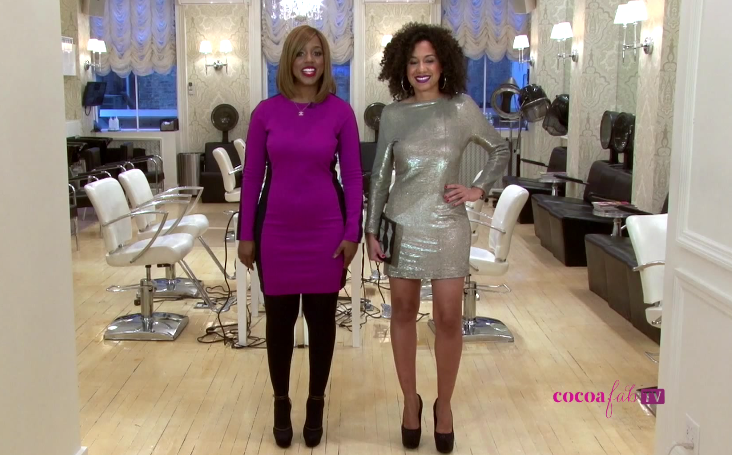 Source: YouTube.com, User: Cocoa Fab
Sources: 1
Video Credits:
Executive Producer, Host, Style Expert, Daisy Lewellyn
Executive Producers: Angela Burt-Murray (@AngelaBMurray); Shelly Jones Jennings (@SJonesJ)
Videographer: Melissa Johnson (@MJshoots)
Hair: by Miko & Titi Branch
Makeup Artist: Shenelle Mays
Production Assistants: Daneé Kipri; Cristina Pimentel
---